Product Description




The station is widely used in mining, coal mining, and construction waste recycling mobile crushing, earthwork engineering, city infrastructure, road or construction sites and site operation. Using integrated design idea, reducing the installation of customerin the field of basic equipment and auxiliary equipment, and reduce the installation time. Unit compact and reasonable design, reduces the traditional stone line field area. It is Convenient to site change, and reduce customers second basic input.
Application Field:
Quarry, mining, coalmining, dry powder mortar, concrete mixing station, power plant desulfurization, quartz sand, etc.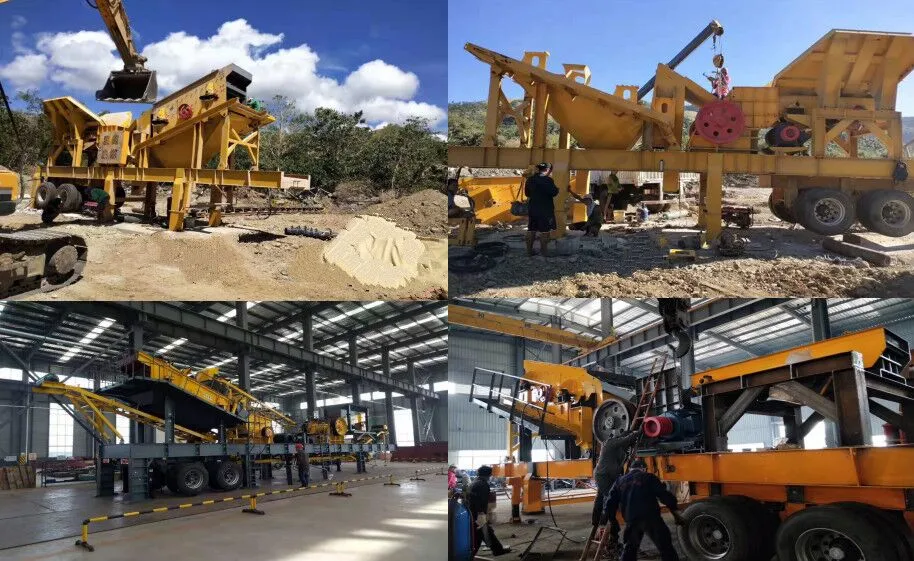 Suitable Material:
Pebble, granite,basalt, iron ore, limestone, quartz, diabase, iron ore, gold, copper, etc.

Performance characteristics of our products:
1. Flexible configuration, stand-alone operations, but also multi equipment operation.
2. Vehiclemounted motor and control box integration.
3. Integrated vehicle installation, compact structure, easy to use.
4. Vehiclemounted support, equipment site based convenience.
5. Steering traction shaft, convenient highway transportation and in-depth site.
6. Mobile performance is strong, high applicability.
7. Cost savings, reduce costs.
8. Stable performance, easy to repair.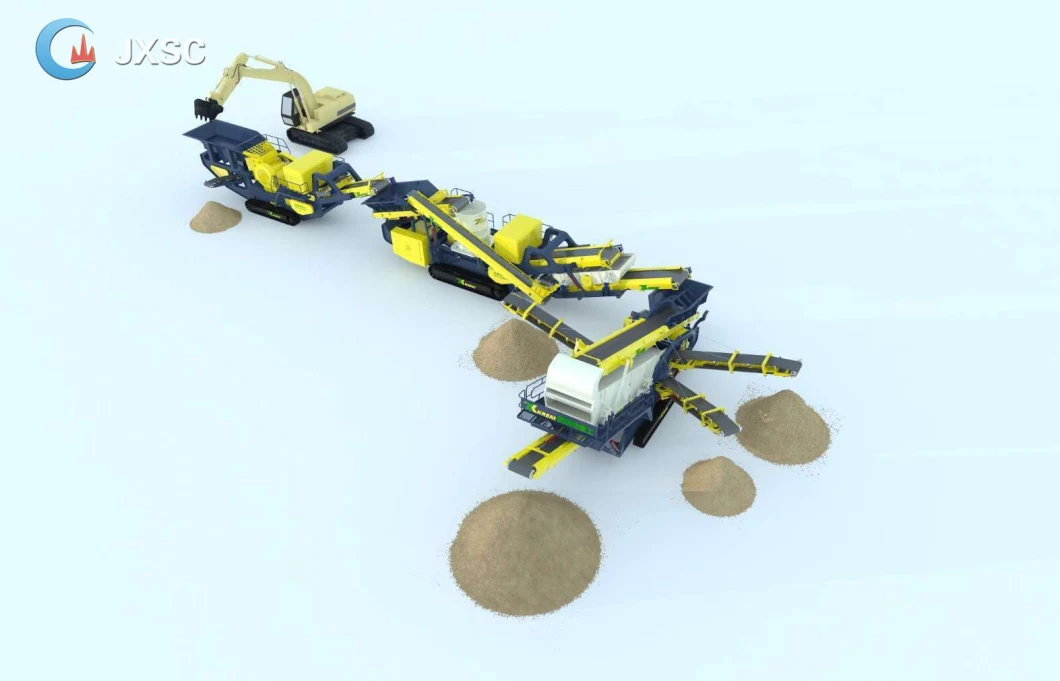 Structure:
SMMG product complete varieties of mobile crushing station, specifications series, give you more choice. According to the different needs of customers, provide a diverse portfolio of mobile crushing equipment, to meet the customers production needs. Based on single machine, combination can be divided into: Cone crusher screening combined mobile station, impact crusher screening combined mobile station, etc. Other mobile devices can be multistage crush combination in various forms according to the specific requirements.

Product Details
Specification Parameter
Mobile Jaw Crusher Station
Model
Vibrating grizzly feeder
Jaw Crusher
Belt machine Specification
Capacity(t/h)
Power(kw)
Max size(L * W * H)(mm)
DN938P69
DN380×95
PE600×900
B800×8M
70-150
91.5
13200×2900×4700
DN1142P710
DN420×110
PE750×1060
B1000×11M
90-200
134
15000×3100×5100
DN1349P129
DN490×130
PE900×1200
B1200×13M
150-300
146
17000×3300×5600
Mobile Impact Crusher Station
Model
Circle Vibrating screen
Impact Crusher
Belt machine Specification
Capacity(t/h)
Power(kw)
Max size(L * W * H)(mm)
3YD1848F1210
3YD1848
PF-1210
B650×7M
70-300
128.5-150.5
12500×3000×6500
3YD1860F1214
3YD1860
PF-1214
B650×8M
90-400
154-190
13500×3000×6500
3YD2160F1315
3YD2160
PF-1315
B800×8M
120-450
210-297
14000×3200×6800
Mobile Cone Crusher Station
Model
Circle Vibrating screen
Cone crusher model
Belt machine Specification
Capacity(t/h)
Power(kw)
Max size(L * W * H)(mm)
3YD1848DN10SX
3YD1848
DN1000S-X
B650×7M
70-300
99-134
13000×3000×6700
3YD1860DN12SX
3YD1860
DN1200S-X
B650×8M
120-400
212.5-220.5
14000×3000×6700
3YD2160HP200
3YD2160
HP200
B800×8M
140-450
257.5-264.5
14000×3200×6700
More model please contact us,the model also can be customized
Related Products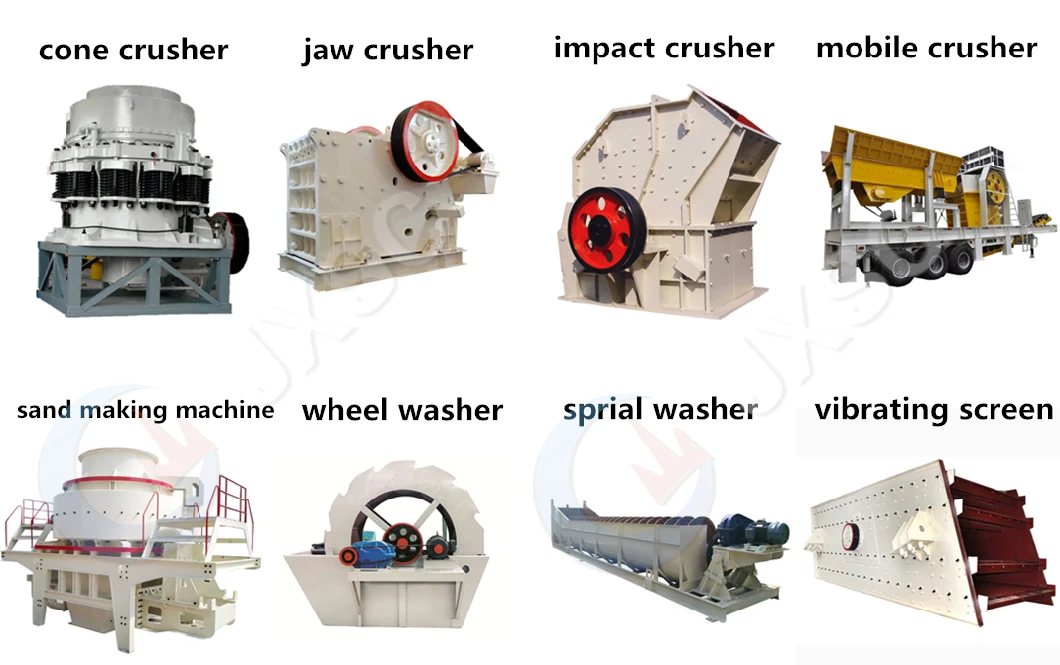 Packing & DeliveryPacking:
1. Standard parts packed in the wooden cases 2. Big parts packed by plastic membrane
3. The whole machine is loaded in the container
Shiping:
by sea/air freight,or any way the customer requires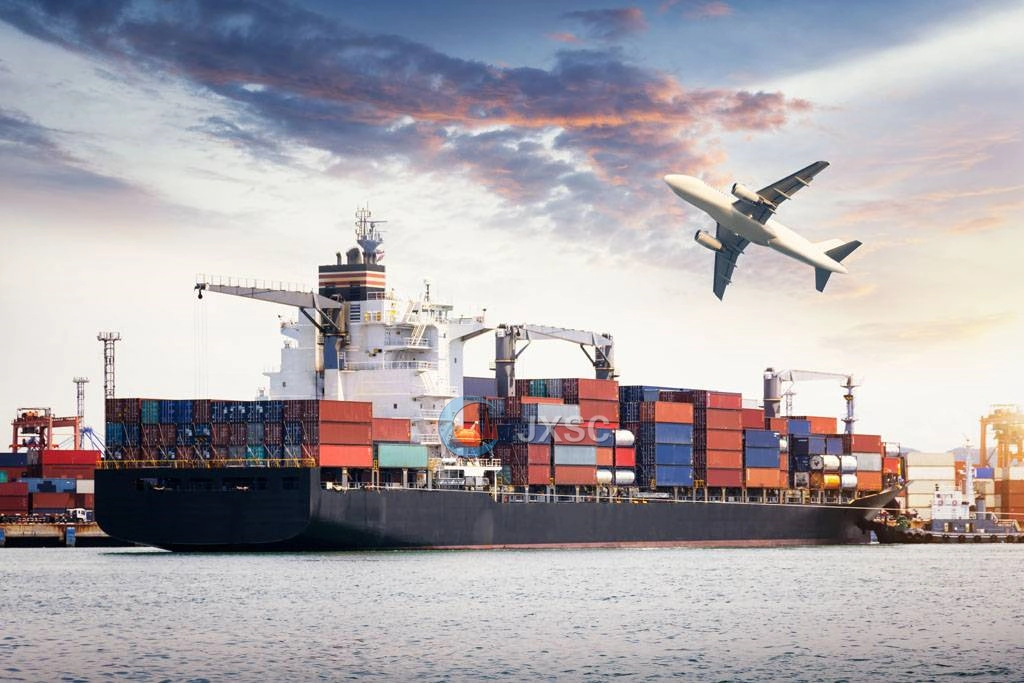 Our Company


Jiangxi shicheng Mine Machinery Factory was established in 1985, it's a professional machinery factory special in mining equipment research, manufacturing, sales and offers professional mine processing plant workflow design, plant installation, equipment maintenance, beneficiation processing technology guidance service as one of the metallurgical machinery equipment factory. Our products are exported toAfrica,Nigeria,Zambia,Zimbabwe,Congo,Uganda,Mozambique,Angola,Southeast Asia,South America and many other coutries and regions.We are committed to creating high quality and efficient crushing and screening equipment,quality is our eternal pursuit and responsibility.



Our Services
Pre-sales service: We provide you with the prophase plan, process flow design and manufacturer equipment according to your special demand.

Sales service: Send technicians to the jobsite guiding the installation and adjustment, training operators and finishing the check and accept together with you.

After-sales service: To establish long term friendship, we will regularly pay return visit to customers. Supplying technique, building design, instruction, installation and debugging for free.

Lifelong service: One year warranty to make sure your machine runs constantly.Always offer lifelong service and provide spare parts for a long term.

FAQ
How long is the guarantee?
All of our products are guaranteed for one year. If products quality is not consistent with the description as we described or the promise before you place order, we promise 100% refund.

What is the delivery time?
According to the specific data provided by the customer,our customized crushing machine`s delivery time is 30-48 days.

What is the nearest port?
Xiamen, Guangzhou, Shenzhen

What is the trade terms?
CIF,FOB,DDU ect is acceptable.

Service and Payment Terms?
We can accept T/T and L/C; 30% deposit, 70% balance before delivery, which is international trade practice; Finished product pictures will provide to customers before delivery.

Certifications