Plastic Granulator
The rubber granulator is used for cutting 8-15mm rubber granules into 2-4mm rubber granules.
Feature
Various machine configurations. The input rubber granules are less than 20mm in diameter, while the output rubber granules are 5-15mesh. The production capacity of each machine is 300-1500kg/h.

Human-oriented Design. After loosening the screws at one side, the cover can be opened by rotating the circle handle or turning on the cover-open motor. If the rubber granulator gets blocked or the blade needs changing, you need to remove the screen. The whole process is also very simple just use the circle handle or wrench.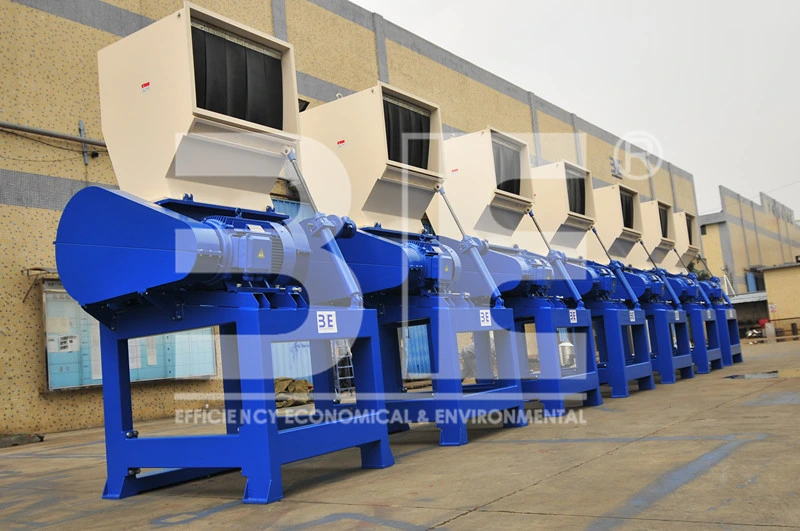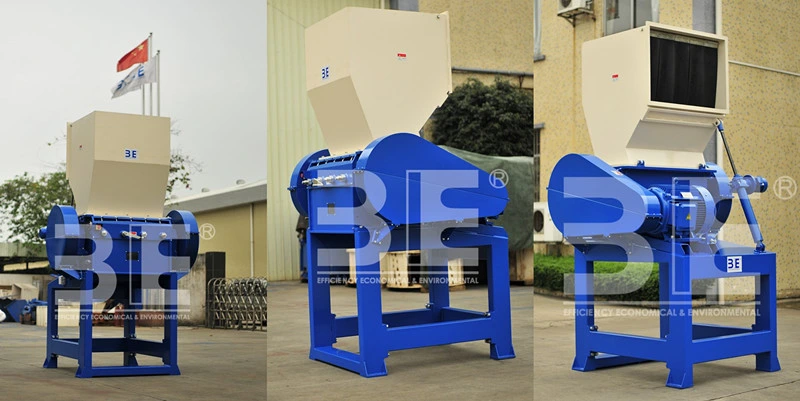 Company profile
3E Group is an integrated company specialized in developing, manufacturing, distributing and providing recycling machinery solutions. Our main entity " Guangzhou 3E Machinery CO. Ltd" founded in 2003, has currently become focusing on "Shredding" and "Recycling industry" modern enterprise.
Technology is the core-competitiveness of 3E Group, we are active in the recycling market and keep cooperating with well-known enterprises in Europe and the USA. Meanwhile, 3E Group keeps on improving and innovating, so far, we awarded 18utility model patents and 3 invention patents.
"Efficient Economical & Environmental" is the traditional idea of 3E Group. With its own intellectual property and solid technological team, our products have been already sold to over 90 regions and countries which include the USA, Europe, Australia, Southeast Asia, Latin America, and Middle East.
Certification
We awarded 18utility model patents and 3 invention patents.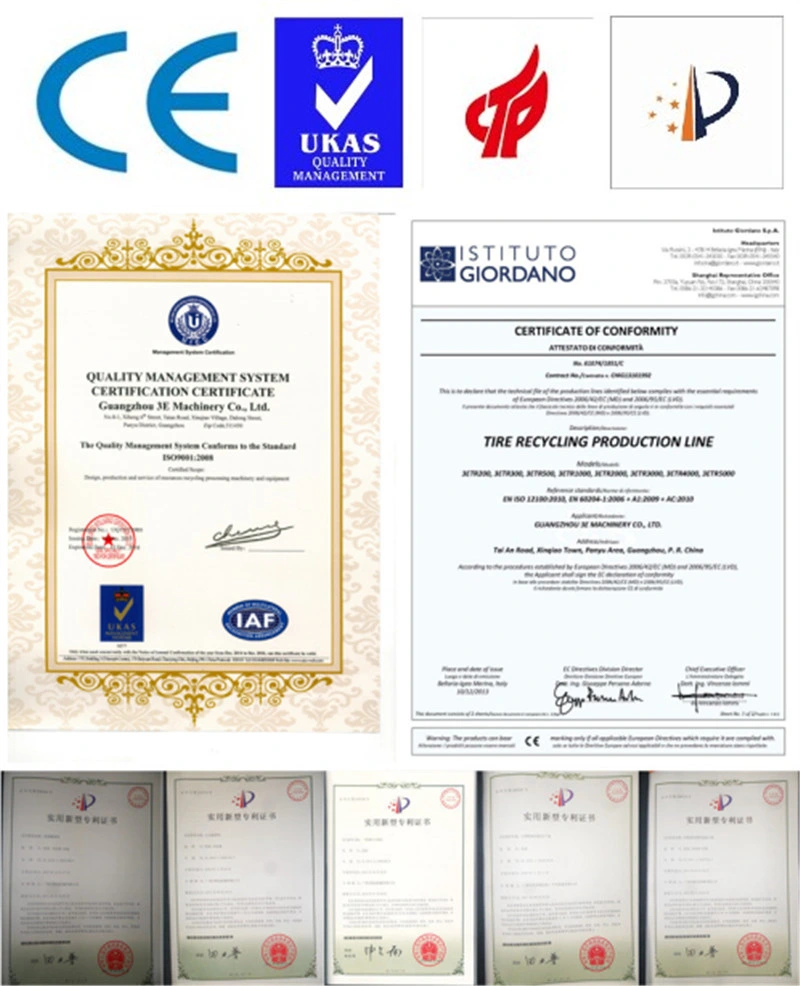 Our
service
1.
Pre-sale support
l
3E Machinery consists of
experienced
specialists, we will offer a suitable solution according client's requirement in time.
l
On-site inspection
2. After-sale service
l
3E's skilled technicians are available to assist with onsite installation, commissioning & training on request. This will enable customers to optimize the performance of their new plant. Customers will be briefed on all aspects relating to operation and maintenance by a 3E technician. Dimensional drawings together with service requirements will be provided prior to delivery of the equipment. This will allow the customer to prepare the site and allow them to commence production in a timely fashion.
l
3E holds a
adequate
ly inventory of spare parts and their efficient service personnel will ensure that any required part will be dispatched without delay. Delivery of the spare parts may be by air, sea or courier depending on the urgency of the situation. Customers are encouraged to hold their own critical spare parts such as granulator blades and screens to ensure optimal machine condition and performance.
3.
Technical support
l
3E provides enough hardware resource especially for large-scale production lines, clients can carry out installation, commissioning and acceptance before delivery.
l
Regular return visit
Model
Item
Unit
PC52100
PC52120
PC66120
PC66160
PC80160
PC80200
A
(mm)
2070
2027
2410
2460
3000
3000
B
(mm)
2025
2225
2320

2810
2900
3300
C
(mm)
1000
1200
1200
1600
1600
2000
D
(mm)
700
700
1000
1000
1000
1000
E
(mm)
2200
2200
3125
3245
3675
3675
H
(mm)
2950
2950
4250
4370
4765
4765
Rotor Diameter
(mm)
φ 520
φ 520
φ 660
φ 660
φ 800
φ 800
Main Shaft Speed
(r/min)
462
462
462
415
415
415
Screen Mesh
(mm)
φ 12
φ 12
φ 12
φ 12
φ 12
φ 12
Rotor-knives
(PCS)
5X2
5X2
5X2
5X4
7X4
7X4
Stator-knives
(PCS)
2X2
2X2
2X3
2X4
2X4
2X5
Main Motor Power
(KW)
55
75
90
132
160
200
Weight
(KG)
4200
5300
7650
9720
11400
13600