Products Description
Gravity separation also called gravity concentration, which is a mineral processing method for separating minerals according to different mineral densities. When using gravity separation method, a medium (air, water/heavy liquid or heavy suspension) is essential besides various gravity separation equipment. During the gravity separation process, the ore particles are subject to gravity (if the process takes place in centrifugal force field, centrifugal force is the main force), mechanical forces exerted by the equipment and the force of the medium.The ingenious combination of these forces makes the different density of the ore particles produce different speeds and tracks of movement, and eventually achieve the gravity separation process.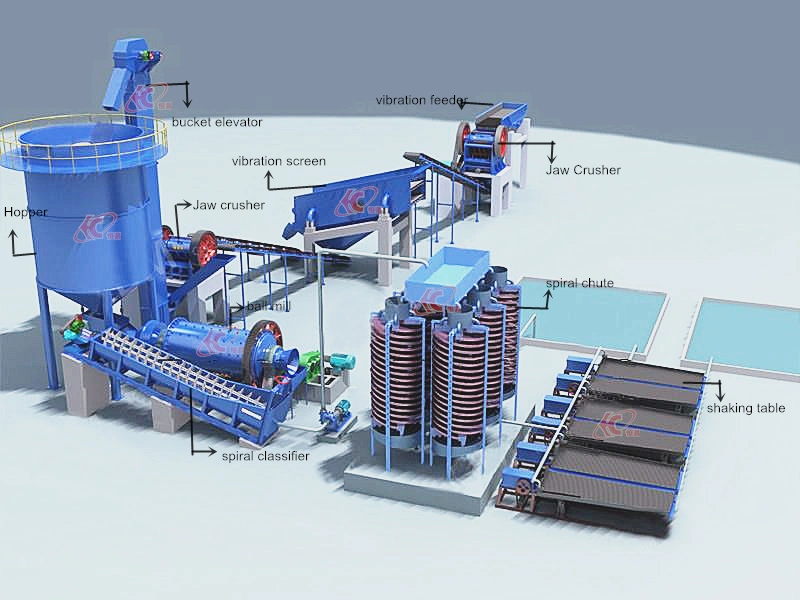 ADVANTAGE:
1. Mature gravity separator line for different materials
(rich experience on this field from 1992 years, done many projects oversea).We made gold separator line,Iron /Tin/ Aluminum /Titanium /Manganese/ Silver/ Copper separator line and so on.
2. Cost Control
(Have lots of site experience, from equipments, installation to personnel site working, we can make a most optimal case to you).
3. EPC-Turkey Project
(We have enough capability to make EPC-Turkey project, which will be convenient for you).
Main equipment list of gravity separator line
| | | | |
| --- | --- | --- | --- |
| No. | Item | Brand | Notes |
| 1 | vibration feeder | HC | |
| 2 | jaw crusher | HC | |
| 3 | conveyor belt | HC | depends on the site |
| 4 | crusher | HC | |
| 5 | screen machine | HC | |
| 6 | ball mill | HC | |
| 7 | Thickener | HC | |
| 8 | shaking table | HC | |
| 9 | spiral chute | HC | |
Case of gold Tin Iron gravity separator line
gold/wolframite beneficiation plant.
In the stage of roughing, we provides a method for the wolframite beneficiation plant. That is using vibrating screen, jig in the first stage of fine slime, then going directly to the process of cleaning. In this gravity Separation stage, we would always apply the processing of multistage jig, multistage shaking table and regrind of middling. That is, after the stage of fine crushing, the qualified mineral will be classified by vibrating screen and then put into the multistage jig. After that the jig gravity rough concentrate is produced. The coarse jig tailings will be reground. The fine jig tailings will be classified by classifier and then put into multistage shaking table. After that the shaking table gravity rough concentrate is produced. The tailings will be discharged into tailings pond. The mineral left on the table will be reground and concentrated. The gravity sand concentrated by jig and shaking table will be concentrated in the process of cleaning.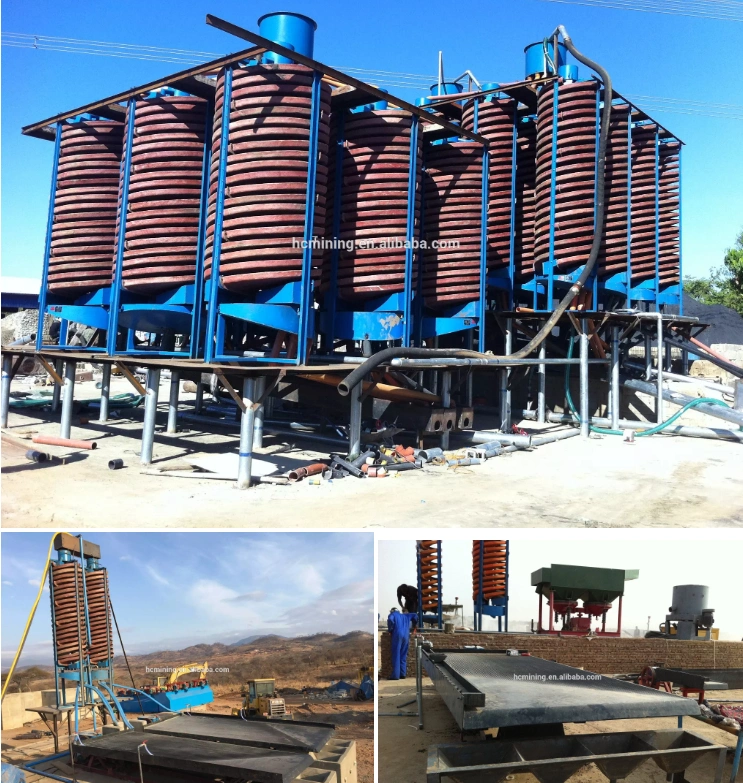 gravity separation of barite
For the gravity separation of barite, the process of Henchang is crushing, screening and jigging. Then the high grade (over 80%)concentrate will be produced. Jig is the main equipment for the separation and purification of barite ore, which is energy saving,high efficiency, and environment protection. In the process of crushing, Henchang uses jaw crusher and applies two-stage crushing process. In the process of screening, Henchang uses simple and useful circular vibrating screen, which also have the features of large capacity, high efficiency, and convenient operation. It is very suitable for screening of barite ore. In the process of jigging, Henchang applies two kinds of jigs to respectively separate the coarse and fine granularity of barite material.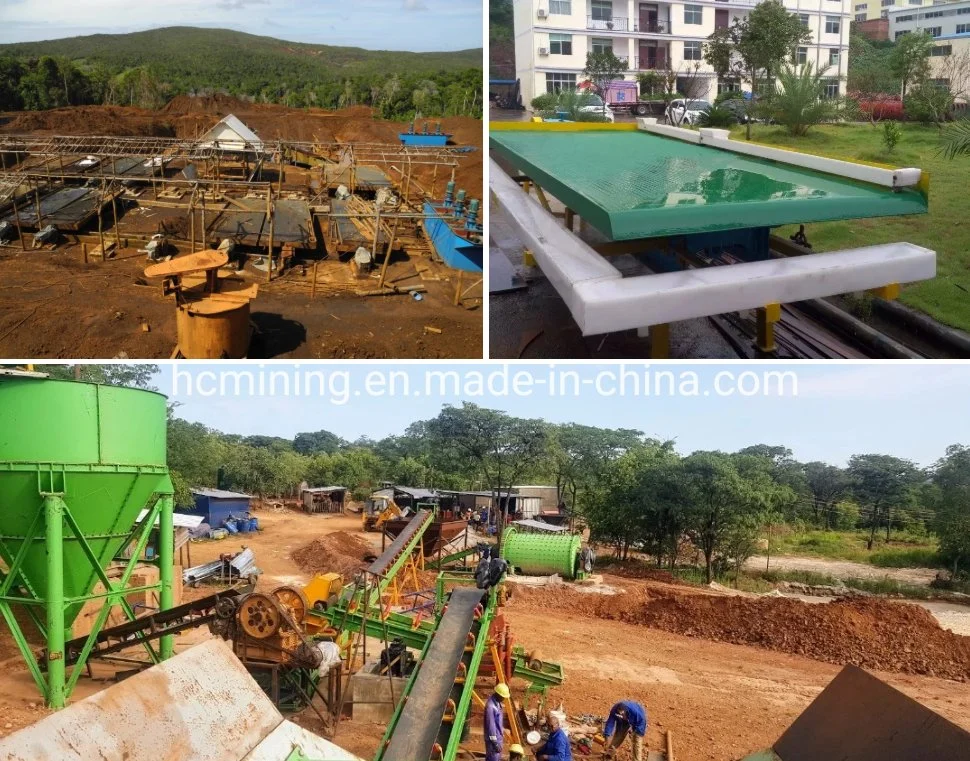 Tin Ore Mining Process
The density of tin ore is larger than the paragenetic mineral, so the mining process of tin ore apply gravity separation. However, all kinds of Iron oxides exist in those ore, like magnetite, hematite, etc., which cannot be well separated by using gravity or flotation separation. Herein, magnetic separation and flotation separation will be used.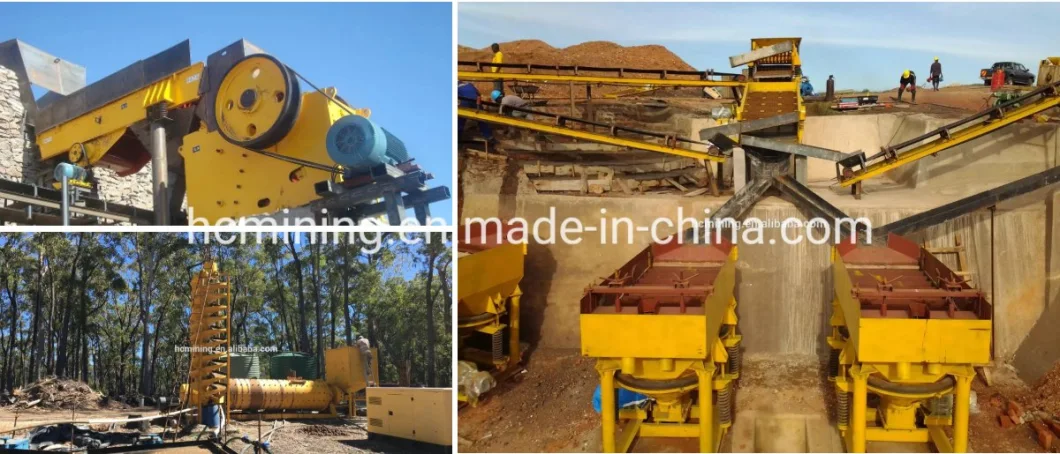 Details Images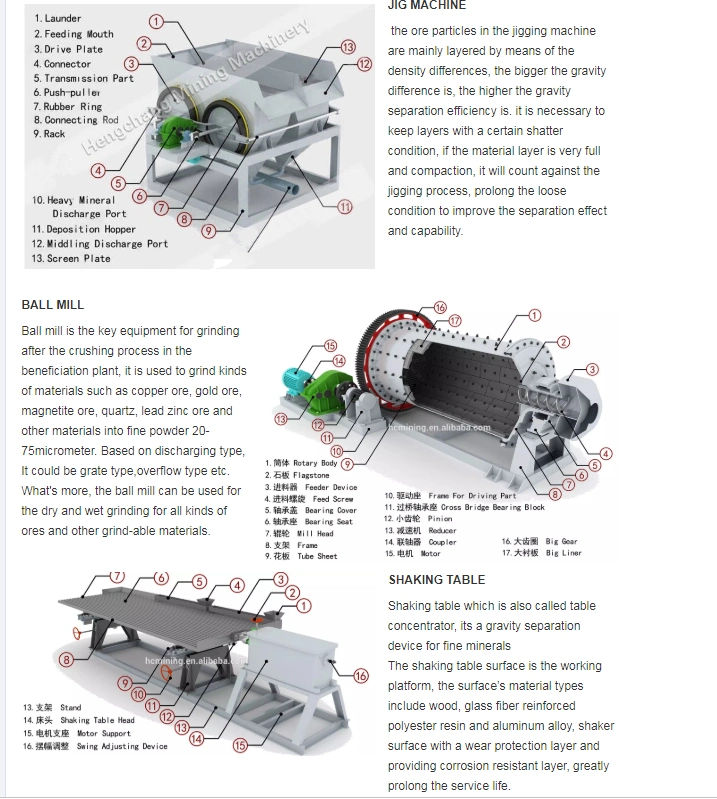 Packing and delivery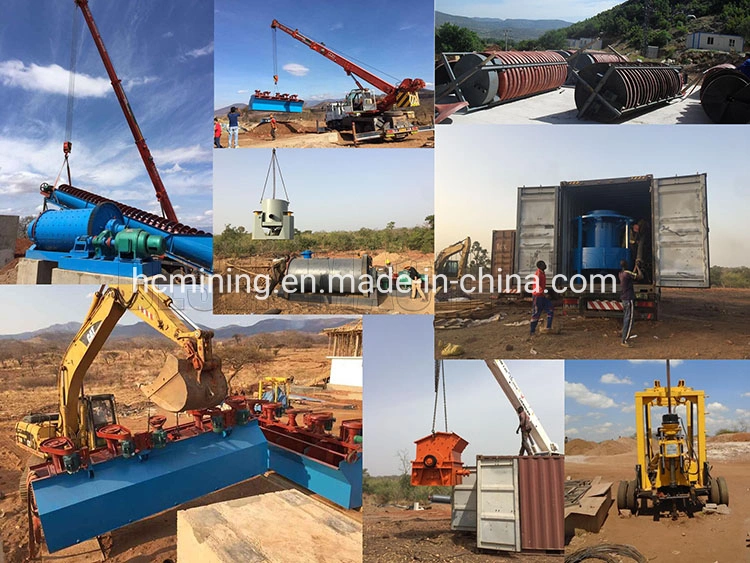 Company Profile