Wood shredder machine Industrial waste wood shredder price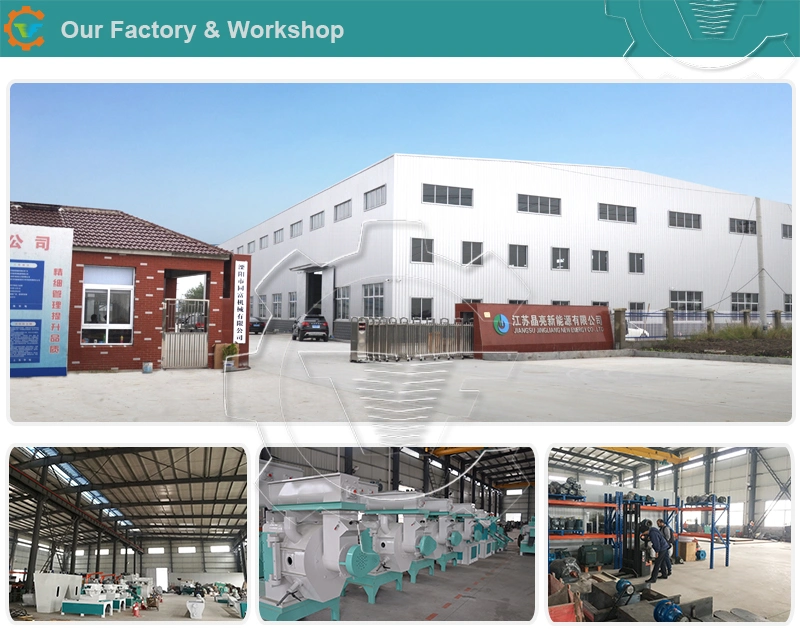 Liyang Tongfu Machinery CO.,Ltd, which located in Liyang city(the birth-place of wood/feed ring die pellet machine/pellet mill), Jiangsu province, south area of China, is specialized in designing & manufacturing comprehensive range of pellet machines for biomass pellets and animal feed pellets with over 10 years experience.
Owning a strong and professional team, we can offer full scale service to our customers by developing projects from blueprint, customized solution, machinery production to installation and commission of complete wood and feed pellet plants.
Description of wood shredder:
The wood shredder
is used to make wood chips, wood pieces which specially designed for round logs, square blocks , wood staff,etc. The efficiency is much higher than the ordinary one.Operation easy ,maintanence simple, life long znd the noise is low.
They would be the best choice for factories and families which deal with wood scraps.
It is your best choice to process wood products and sawdust.
Raw Material

wood

Timber, processing residue (branches, batten, log core,




building templates, roots waste veneer etc.) particle board, fiber board.

Non- wood

Sugarcane, reed, bamboo etc.

Application of drum wood chipping machine

Particle board mill, medium or high- density fiberboard factory, biomass power plant,




wood pellet plants and other industrial production factories.

Structure of drum wood chipping machine

Drum wood chipping machine is made up of seat, cutter roller, upper and down




feeding roller, conveying device, hydraulic pressure system,electric control system etc.

Working Principle

According to the thickness of the different raw material, top feeding roll can move up and




down with the help of hydraulic system. The qualified final product will be discharged from




the sieve and then out of the base, the bigger pieces will be crushed in the machine again.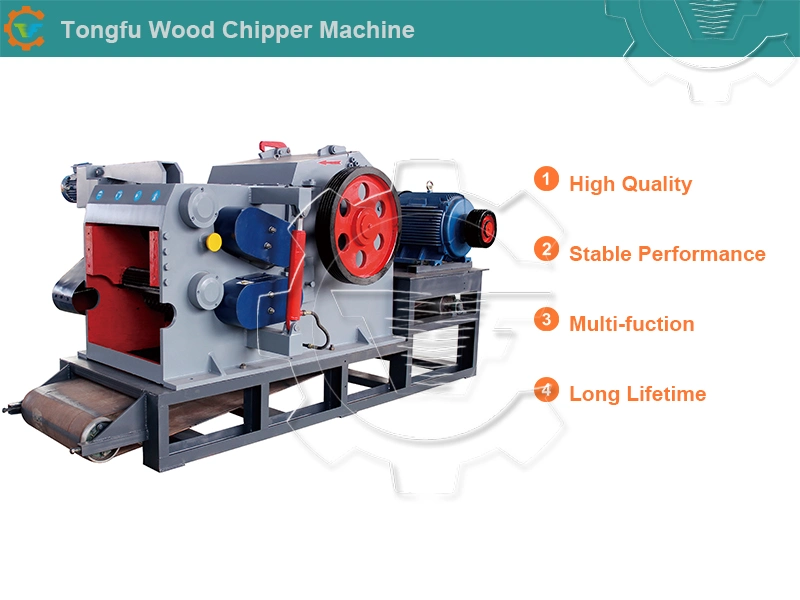 Technical Parameter of wood shredder:
| | | | | |
| --- | --- | --- | --- | --- |
| Model | BX215 | BX216 | BX218 | BX2113 |
| Feed port size(mm) | 160*400 | 230*500 | 300*680 | 450*700 |
| Blades(pc) | 2 | 2 | 2 | 2 |
| Knife Roll Speed rpm | 592 | 590 | 650 | 500 |
| Max. Working Material Diameter( mm ) | 160 | 230 | 300 | 450 |
| Chips length(mm) | 30 | 30 | 30 | 38 |
| Capacity(ton/h) | 3-4 | 7-8 | 12-15 | 15-30 |
| Main power(kw) | 45 | 55 | 110 | 200-250 |
| Feed Roller Motor Power(kw) | 2.2-3 | 3-4 | 4-5 | 7.5*2 |
| Pump Motor Power(kw) | 1.5*1 | 1.5*1 | 1.5*1 | 3*1 |
| Weight (kg) | 2990 | 4070 | 7000 | 11840 |
| Dimension(mm) | 1470*1550*970 | 1800*1900*1210 | 2200*2150*1500 | 3670*2517*2050 |
| Conveyor Power(kw) | 3 | 3 | 3 | 3 |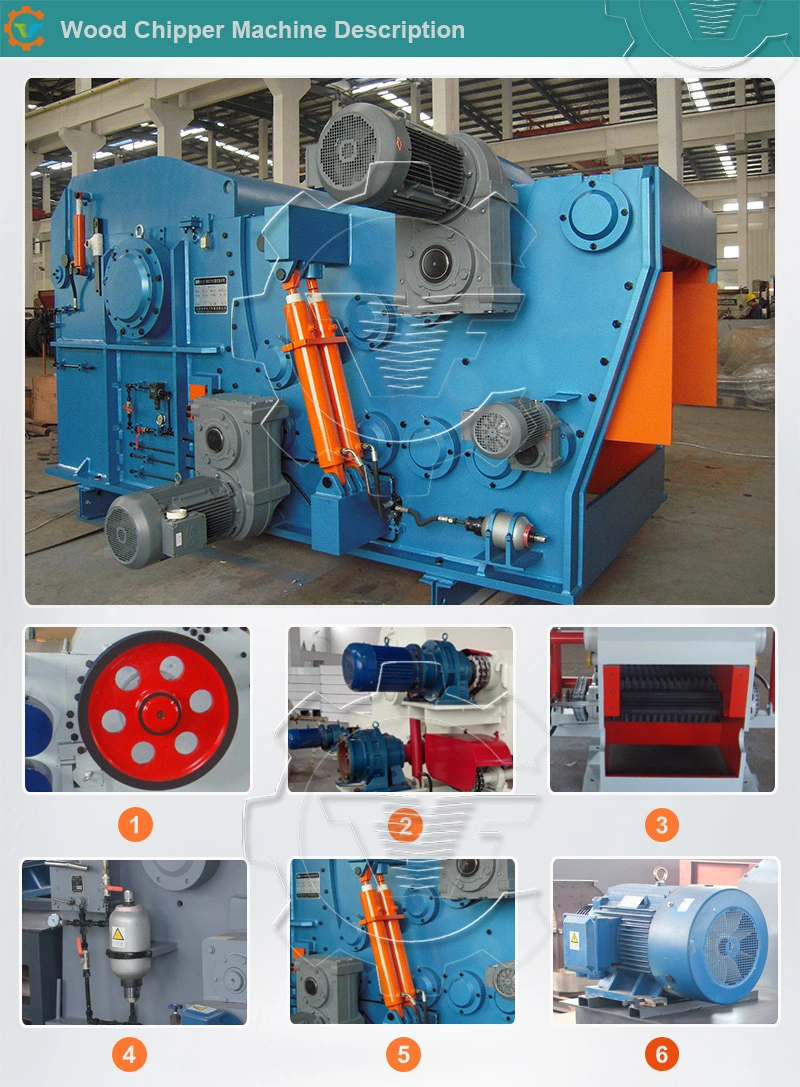 1. Large Wheel of the wood chipper machine
2. Two motors of the feeding system of the machine
3. Feeding inlet, big size
4. Hydraulic system
5. Hydraulic pressure system part
6. Main motor of the wood chipper