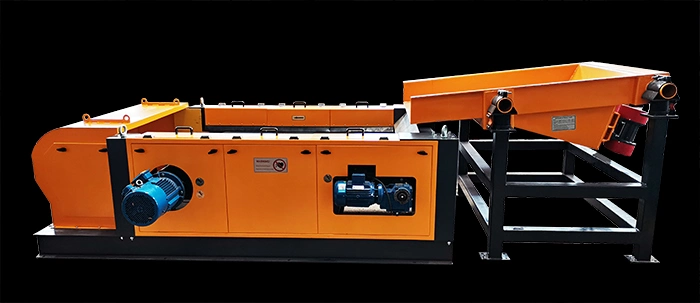 This non-ferrous metal separator adopts the new technology developed by Yijie, which can greatly improve the separation rate. It can increase the separation rate by more than 13.6% for some materials with high separation difficulty, and has been unanimously praised by users.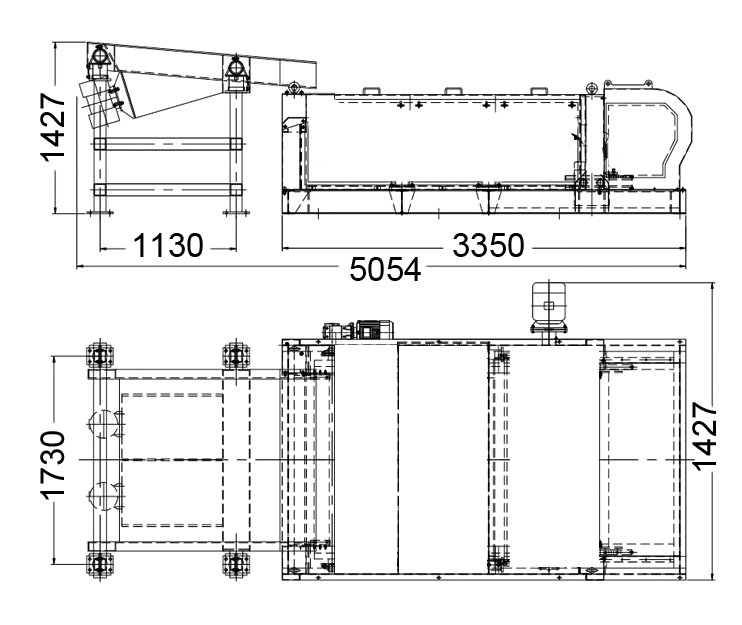 The eddy current non-ferrous metal sorting machine has a wide range of applications. If you want to know more about the usage and application site, please feel free to contact us.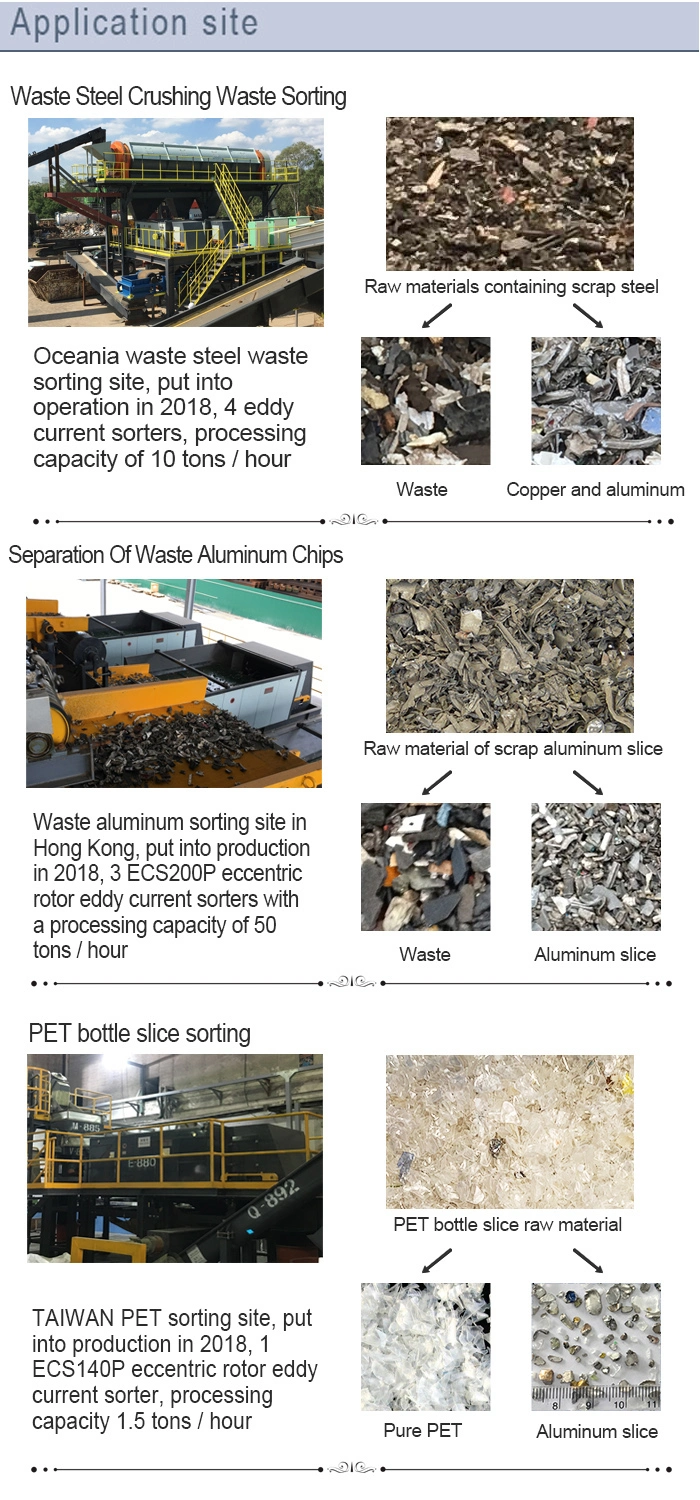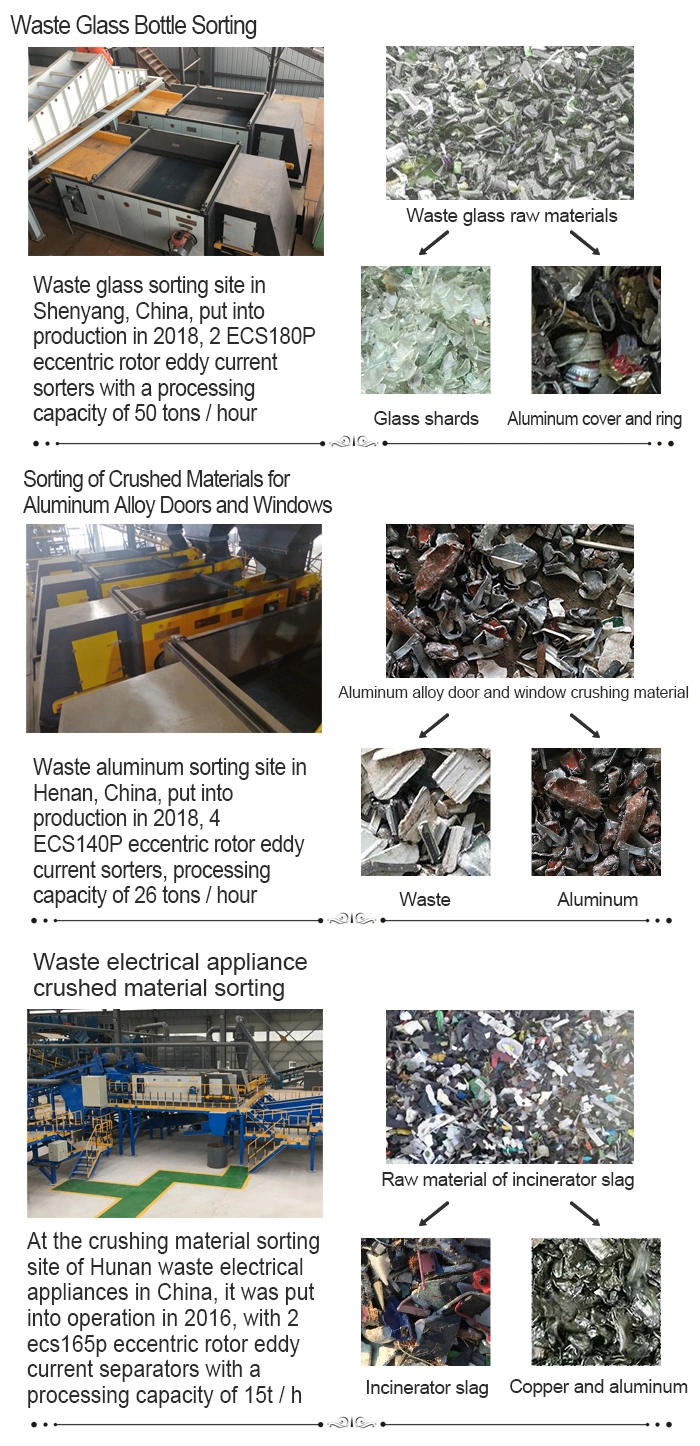 The eddy current non-ferrous metal sorting machine produced by EJET can accurately sort a variety of metals (copper, aluminum, zinc, magnesium, etc.), and has obtained a number of national patents and CE certification. Professional technicians will install and guide you. Eliminate your worries.
Model
Belt Width
Motor Power
Dimension (mm)
Weight
mm
Kw
Length
Width
High
Kg
ECS-80
800
5.5/1.5
3300
1700
1200
1400
ECS-100
1000
5.5/1.5
3300
1900
1200
1600
ECS-120
1200
5.5/2.2
3300
2000
1200
1800
ECS-140
1400
7.5/2.2
3620
2130
1587
2100
ECS-180
1800
7.5/2.2
3320
2700
1200
2800
Can be customized according to your needs of various specifications of products, please contact customer service to determine the relevant information.
Fushun Ejet Machinery Co., Ltd. is located in the national advanced energy equipment high tech industrialization base Fushun Economic Development Zone is an enterprise specializing in the R & D and manufacturing of magnetic separation equipment and resource recovery equipment. Its products are widely used in solid waste treatment, metallurgical mines, power plants, coal mines and other industries. The main products of the company are the complete set of special solid waste separation equipment such as scrap crushing tailings automatic separation line, papermaking waste separation line, waste plastics separation line and eddy current separator, magnetic separation machine Machine, stainless steel separator and other magnetic
1. 15 years of eddy current sorting machine production experience, is the earliest domestic company engaged in eddy current sorting machine manufacturing.
2. Cumulative production of nearly 600 units, users are distributed in industries such as home appliance dismantling, environmental protection, non-ferrous metal processing, plastics, chemical fiber, scientific research schools, etc
3. 52 of the 108 designated household appliance dismantling enterprises in China use our eddy current sorting machine.
4. The products are exported to 40 countries and regions in the world with CE certification.
5. Use the magnetic material produced by the best domestic magnetic material supplier as the magnetic source to ensure that the demagnetization rate is less than 8% in 15 years.
6. A number of national patents and processes, many safety protection measures are exclusive.
Try to Read This -------Our Service
1. Maintenance free of charge for 12 months .
2. We will provide the consumable parts at an agency price.
3. 24 hours online service, free technical support.
4. Machine has been adjusted before delivery, operation disk is included in the delivery. If there is any other questions, pls kindly tell me.
5. We have manual instruction and Videos for software Installation, operation and machine's using and maintenance; We will send professional technician to customers' factory, provide them two-weeks training, including working principle of machine, Auto CAD drawing, common problems and solution, etc.
1. What is the MOQ of your machine?
A: Our MOQ is 1 set
2. How long is the machine warranty period?
A: the product warranty period is 12 months
3.What kind of metal is eddy current applied to?
A:Eddy Current Separator suitable for aluminum, copper, brass.etc non-ferrous scraps separation from non - metal materials of size >3mm.
4.Which type should I use for my recycling plant?
A: In order to recommend the most suitable model, please let us know the material`s situation .including the composition , size ,handling capacity and expected separation result .
5.What are the pros and cons between a concentric pole rotor compared with and eccentric rotor design?
A: The eccentric type is much suitable for complicated material situation , The eccentric rotor design reduces long-term wear due to heated ferrous build up ,can effectively avoid the device damage caused by impurity ferrous metal.
Exclusive the ferrous influence , the concentric type have a little bit better separation effect,but must make sure no ferrous exist.
Any questions in metal solution , please feel free contact with us .