Counter Current
W
et
D
rum
M
agnetic
S
eparator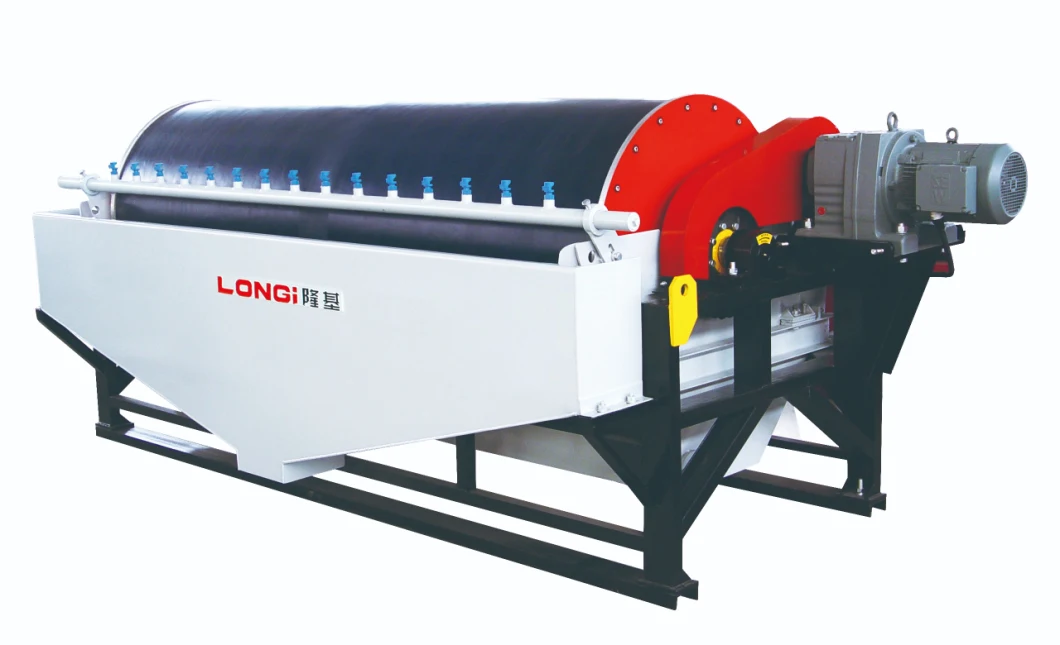 The counter current wet drum magnetic separator is used for magnetite ore processing. It's mainly used for the cleaner stage in iron ore separation. It effectively increases Fe content and decreases the silica and other waste for final product, in traditional processing flow.
Product Features
Quality magnet provides stable performance.




Shaft is well protected from magnet system for safe running.




Sludge discharge on both ends of tank allows easy cleaning.




During operation, the bottom of tank is crushed by iron ore slurry at large force all times. Thus, it is the most vulnerable and easily broken place of the magnetic separator. At bottom of tank, LONGi adopts the 30mm thickness of special anti wearing material layer. It will effectively protect the tank during its lifespan.




Traditional counter current style has sharp angle at bottom. It makes the bottom easily be jammed by iron ore. The counter current wet drum magnetic separator tank designed by LONGI has curve structure. The bottom part is also made at curve type. LONGI tank also increase the flushing water pipe directly into the tank bottom. The flushing water decrease the density of slurry, helps the separation result, and prevent the tank jammed. All the features together make slurry flow down easily and won't be jammed at bottom.




High capacity




Heavy Duty




Smart separation




Easy operation




Water saving




Low maintenance cost

Technical Parameters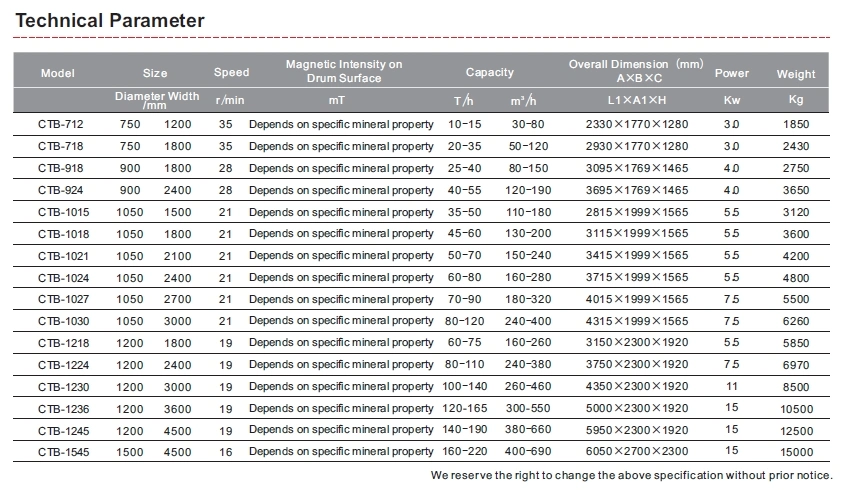 Application
The counter current wet drum magnetic separator is installed after ball mill in a beneficiation plant. It's used as cleaner, finisher to separate fine size iron ore. The feeding size is suitable for 0-2mm. The counter current tank separation has higher recovery and higher TFe compared with the others.
The Customer Site Case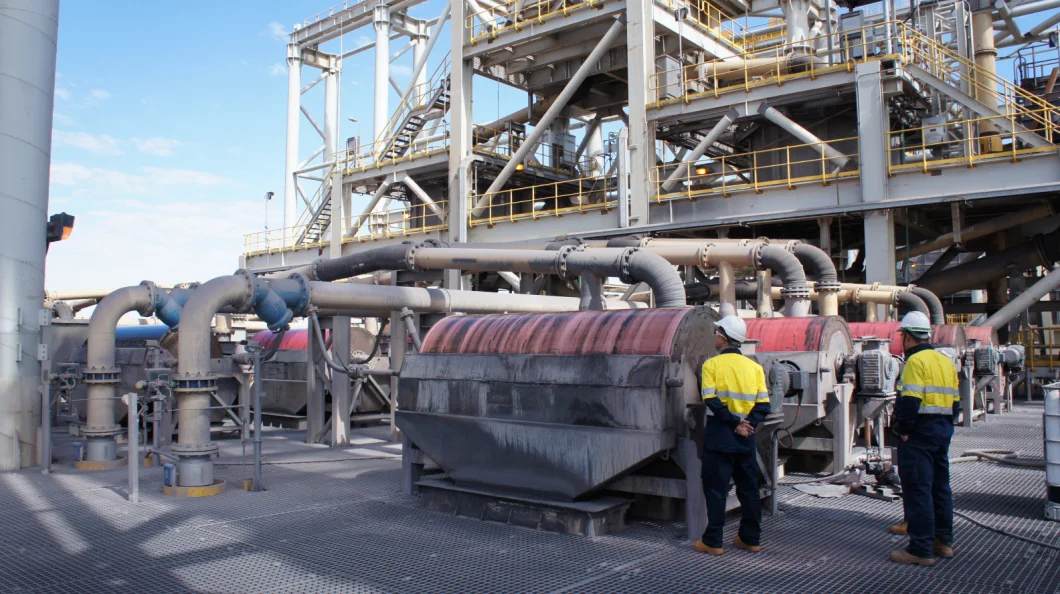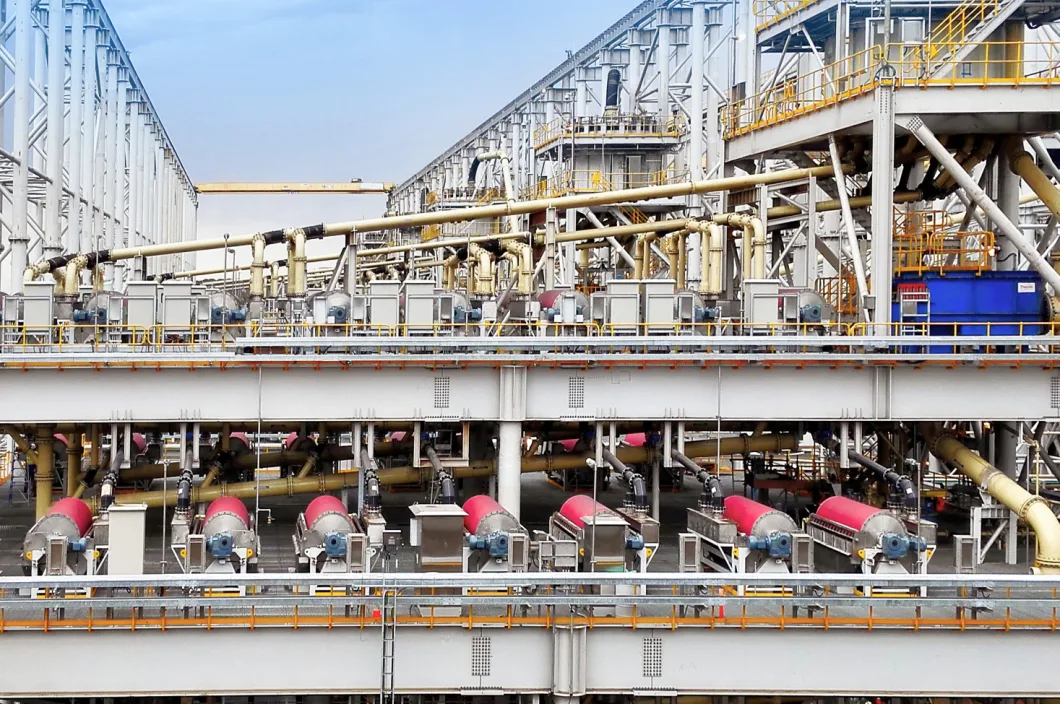 LONGi 's Service Guarantee
One on One Service
LONGi's in house laboratory is well known for providing professional and accurate sample testing for a wide variety of clients in both the mineral and recycling industries. Based on the lab test results and often a necessary site survey our experienced engineers are proud to be able to offer the best solution available every time we can. Not only do we look for the solution to best process the end users material, but, we are mindful to provide the best value and performance in the most economical way.
Valuable Site Service
LONGi is proud to be able to provide experienced mechanical, electrical and magnetic engineers able to assist with most any installation, commissioning or training issues that may arise.
Our main goal is to eliminate any situations before they arise at the work site both before and after the project. LONGi also has strategically located offices within easy access to current and future operating sites to provide spare parts and service and allow for minimal down time.
Ongoing Feedback Service
LONGi is as concerned with not only the equipment we are selling tomorrow, but, with those out in the yield already. With a customer first attitude LONGi makes it a point that past sales are just as important as the future. Because of this LONGi will periodically check in with current users to gather feedback and offer any practical feedback or necessary adjustments that will help obtain the upmost benefit to all our customers.
Certificates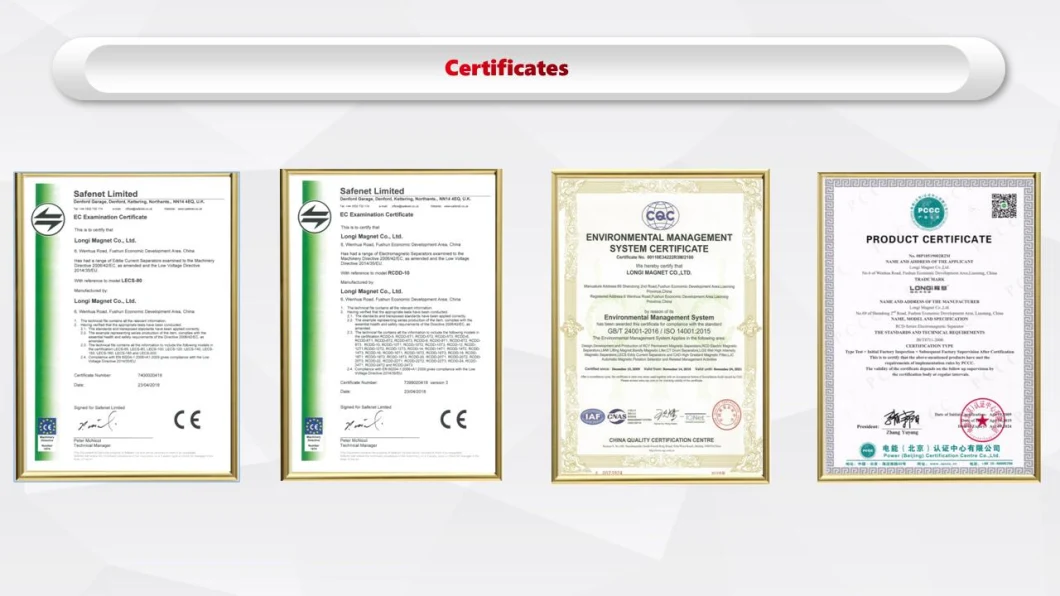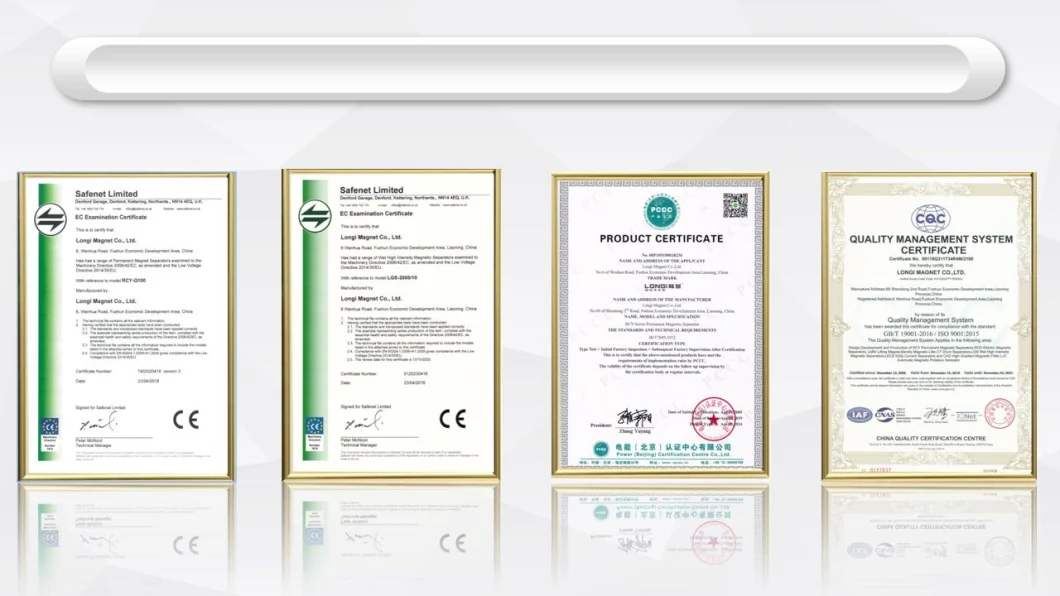 LONGi Laboratory introduction
LONGi Laboratory was established in 2006. It is a comprehensive mineral processing laboratory with magnetic separation gravity separation, flotation and X-ray separation. It is an important part of the magnetic separation engineering technology research center which is approved by CMIF (China Machinery Industry Federation).The laboratory covers an area of more than 4000 square meters, with a complete single magnetic separation testing machines and with a combined in any combination of magnetic separation, gravity separation, and flotation separation testing lines.
The LONGi mineral processing laboratory can conduct mineral processing research experiments, confirmatory experiments and process flow sheet design experiments, analyze the properties of the ore in combination with the experimental data, and provide optional experimental reports, and provide process flow sheet and the basis for equipment model selection.
The LONGi mineral processing Laboratory can provide mineral processing experiments and main mineral elements analysis services for domestic and foreign beneficiation plants and scientific research institutes. It also undertakes the internship tasks of undergraduate and graduate students majoring in mineral processing at China University of Mines, Northeastern University and other universities. It is a test base for high-tech mineral processing equipment and the cradle of technical talents in mineral processing in northern China.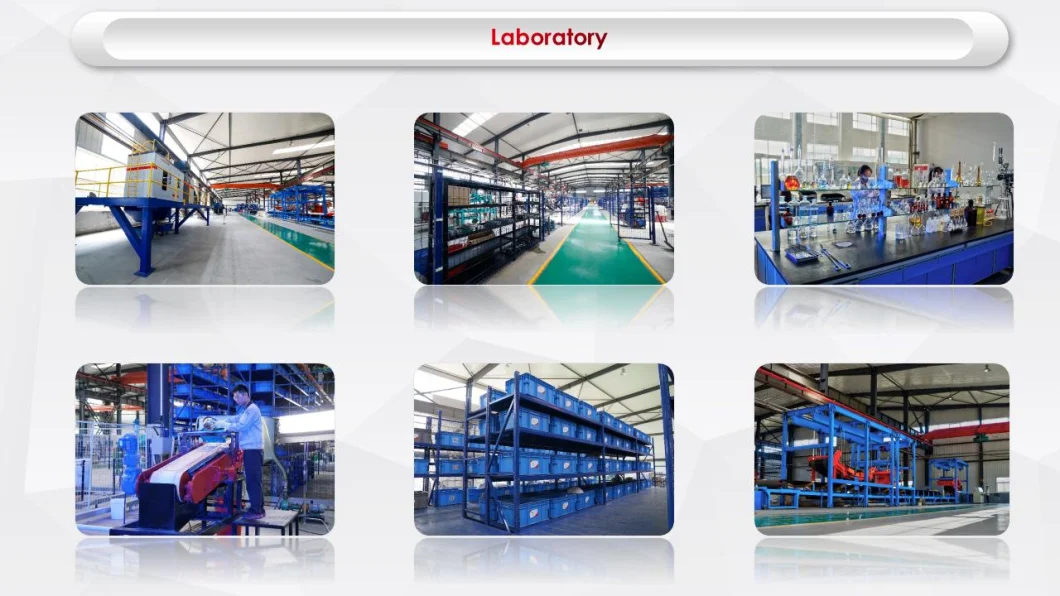 Packing, Storage, and Transportation
Longi has plenty of cases and much experience for delivery of the heavy equipment. Some of the equipment is disassembled into pieces during shipment. The key parts like motor will be fully sealed during transportation.