It is widely used in mining, iron and steel plant ( steel slug), sand washing and separation industries. And it is mainly used for tailings recycling in the magnetite processing line to improve the ore dressing recovery rate and increase economic benefits.
Technical Feature:
Large processing capacity, high recycling rate.
Water saving, convenient to install, high economic benefit.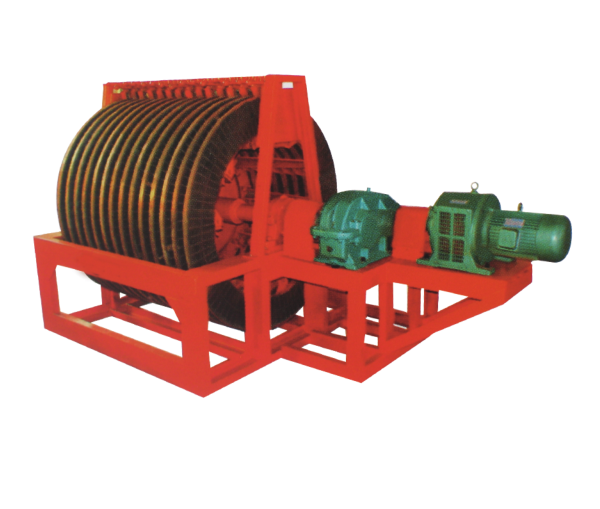 Technical Data
Model
Disposal of Slurry Capacity (m³/h)
Output of Ore (t/h)

Width of Trough (mm)
Magnetic Intensity (mT)
Diameter of Disk (mm)
Quantity of Disks (pcs)

Power
(KW)

Weight
(kg)
Length (mm)
Height (mm)
YCW-80-4
50-100
0.5-1
400










170-400
Φ800
4
2.2
720
2000
1050
YCW-80-6
100-20
1-2
600
6
3.0
960
960
1050
YCW-10-4
200-300
2-4
400
Φ1000
4
3.0
1100
1100
1250
YCW-10-6
400-500
3-5
600
6
1500
1500
1250
YCW-12-8
600-700
5-8
790
Φ1200
8
4.0
1800
1800
1460
YCW-12-10
700-850
7-10
980
10
2100
2100
1460
YCW-15-12
1000-1200
11-16
1170
Φ1500
12
7.5
3200
3200
1760
YCW-15-14
1200-1400
13-18
1360
14
3600
3600
1760
YCW-20-12
1500-1800
14-19
1170
Φ2000
12
11
3800
3800
2260
YCW-20-14
2000-2400
17-22
1360
14
4200
4200
2260