Ferrous Metal Recycling Machine Magnetic Drum Separator for Zircon, Iron Ore

Magnetic Separator Brief Introduction:
Magnetic separator can separate raw materials with different magnetic rigidities, also for feebly magnetic minerals, such as separating materials with granularity below 3mm, such as magnetite, magnetic pyrite, roasted ore, titanic iron ore, hematite, limonite, siderite, wolframite, tantalum-niobium ore, red mud, quartz, fluorite and feldspar, wolfram and ilmenite etc. In recent years, it is also applied in purifying quartz, feldspar, Iron ore plant, other magnetic materials processing, coal, nonmetallic ore, construction industry and nepheline, etc.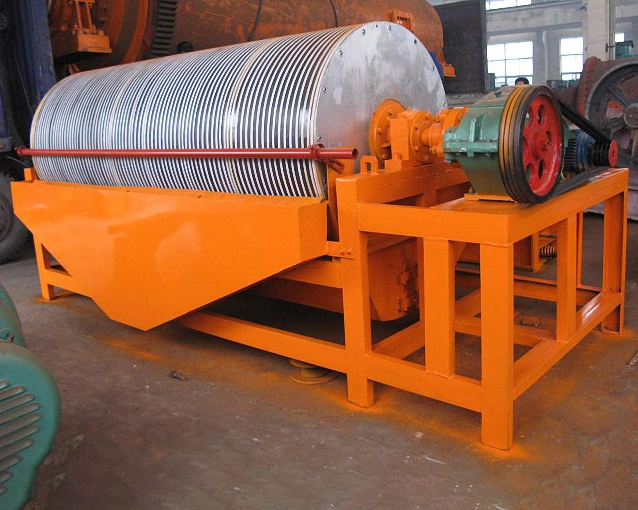 The Magnetic Separators work by using magnetic force and the machine force. Magnetic separators are designed to recover ferromagnetic materials. The separators are available in designs and sizes to provide solutions for all applications.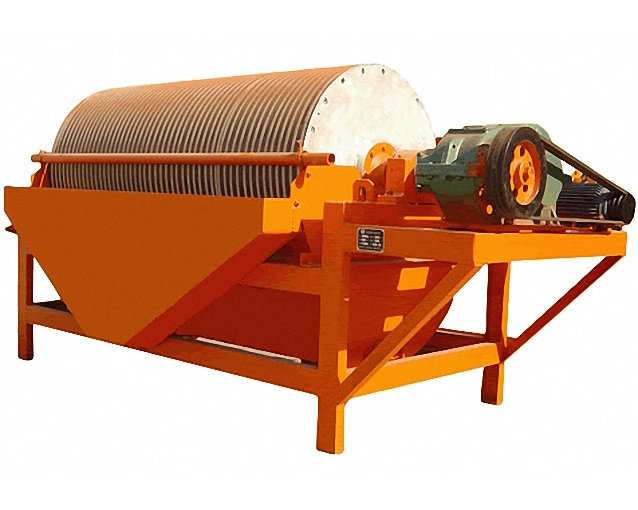 Magnetic separator working principle:
Slurry enters chute through ore tank, and then gets into separating zone by waterpower. Minerals with strong magnetism is absorbed on the barrel's surface under the force of magnetic field and get into the ore concentrate outlet along with the rotation of cylinder. After leaving the magnetic field, they flow into ore concentrate box by the action of gravity and flushing water. Gangue and ore with weak magnetism are discharged into a pipe in the opposite direction of cylinder rotation.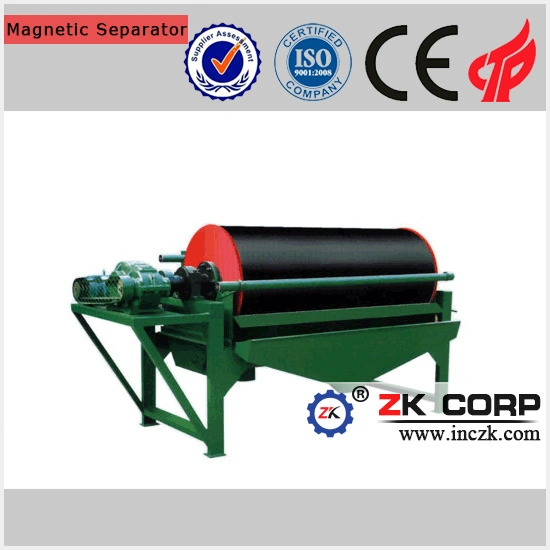 Model
Cylinder
Capacity
(t/h)
Rpm
(r/min)
Power
(kw)
Weight
(kg)
D(mm)
L (mm)
CTB618
600
1800
18-35
40
2.2
1655
CTB712
750
1200
12-30
35
3
1682
CTB718
750
1800
20-45
35
3
1992
CTB918
900
1800
28-60
27
4
3162
CTB924
900
2400
38-80
27
4
3887
CTB1018
1050
1800
36-72
22
4
3801
CTB1024
1050
2400
52-100
22
5.5
4319
CTB1030
1050
3000
64-125
22
7.5
4976
CTB1218
1200
1800
55-95
19
7.5
5263
CTB1224
1200
2400
65-110
19
7.5
5927
CTB1230
1200
3000
85-120
19
7.5
6325
CTB1530
1500
3000
95-160
16
11
8665
CTB1540
1500
4000
120-190
16
11
9871