Small Mobile Crusher Stone Jaw Crusher Machine Used for metallurgy,/mining
Jaw crusher Application:


1. Jaw crusher is mainly used for metallurgy, mining, chemical, cement, construction, refractory materials and ceramic industries as well as broken and finely various kinds of hard with rocks and ores.

2. This series crusher gravel crushing equipment best suited to the compressive strength is not higher than 300MPa (M Pa) of various hard and soft ore was broken material shall be not greater than the largest block of technical parameters the law.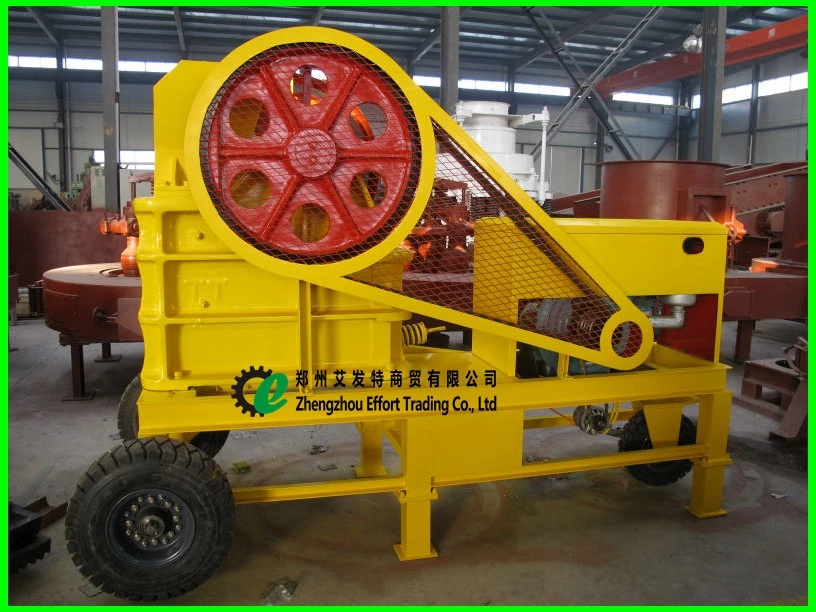 Working Principle of jaw crusher:
Jaw crusher (alligator crusher)work for the squeeze-type dynamic song, the working principle is: motor drive belt and pulley, through the eccentric shaft to move up and down movement jaw, when moving jaw rise cubits board with move between the jaw Angle change, so as to promote dynamic jaw plate to fixed jaw plate close to, and at the same time the material being crushed or broken split, to break (crusher price) purpose; When the jaws move downward, cubits plate and dynamic jaw Angle decrescent, move jaw plate in bars, spring, the function of leave fixed jaw plate, this time the already broken material from crushing cavity from your mouth. With the motor turns continuously and broken motor jaw as the periodic motion and discharge material crushed, and realize the batch production.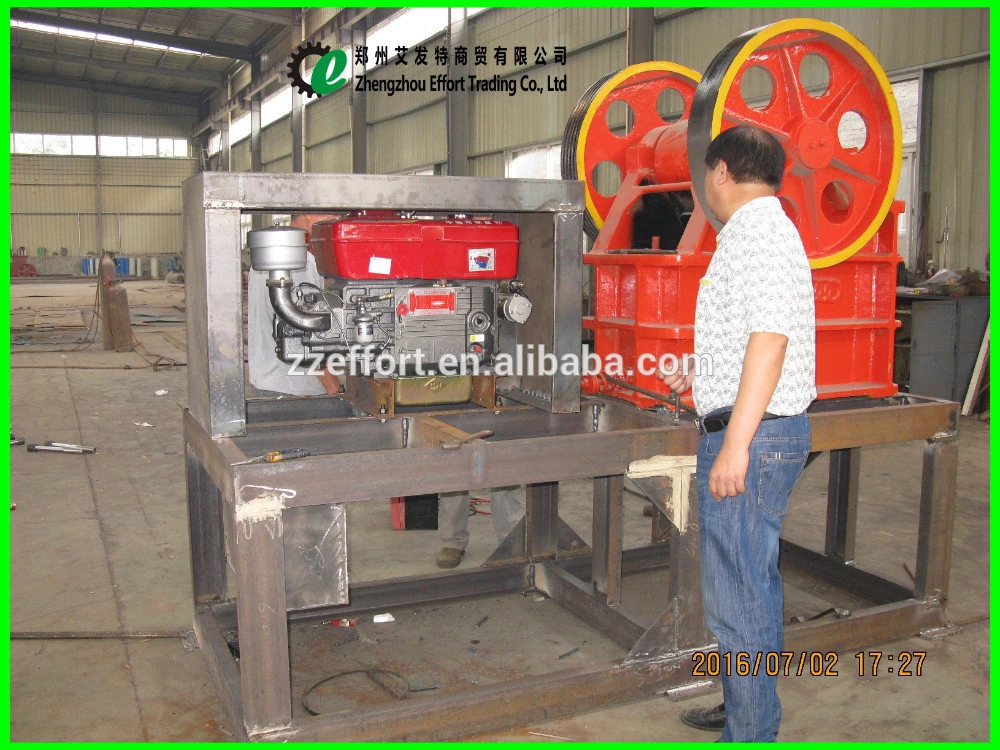 Technical data of jaw crusher:
Model

Feed opening size




(mm)

Max Feed




size




(mm)

Adjusting




range of discharge opening




(mm)

Capacity




(t/h)

Rotation speed of eccentric shaft




(r/min)

Motor power




(kw)

Total weight




(t)

Dimensions




(L*W*H)




(mm)

PE-150×250

150×250

125

10-40

1-3

250

5.5

0.8

720×660×850

PE-200×300

200×300

180

15-50

2-6

260

7.5

1.2

910×750×990

PE-200×350

200×350

180

18-70

3-10

260

11

1.5

1000×870×990

PE-250×400

250×400

210

20-60

5-20

300

15

2.8

1300×1090×1270

PE-400×600

400×600

340

40-100

16-60

275

30

7

1730×1730×1630