The machine has unique structure, big processing capacity and lower power consumption. With high separation rate,controlled by PLC system, the separation is conducted by each component coordinately. This equipment has not onlyimproved the purity of metal (copper or aluminium), but also reduced the pollution to environment.

Feature :
Suitable structure and layout, easy to install.
PLC system makes it easier to control the whole line, convenient to feed and operate.
The design of separator and dust collector is handy for movement or transport.
The rotor of the grinder is alternating, leading to more efficiency, faster discharging, low noise and steadier running.
Feedback system will do the second crushing to the unfinished material, which guarantees the total separation of metal and non-metal.
The separation rate of air separator can reach at least 99%.
Dust collector can prevent the leak of dust. The dust cleaning rate can reach 99.99%.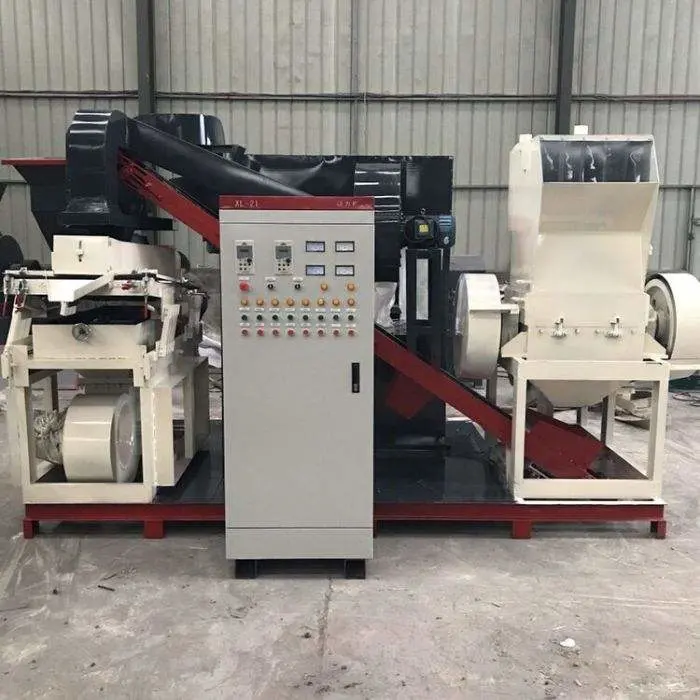 Specification:
Applicable scope(MM)0.2-30
Size( L*W*H)(CM)9500*7500*2500
Capacity(KG/DAY)300 to 500KGS/DAY
Power(KW)44kw

Shredding effect: