High Yield Eco-friendly Industrial Tree Branch Garden Twig Wood Shredder Chipper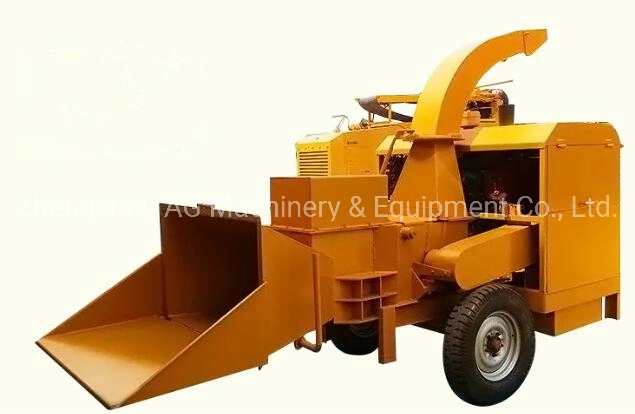 Introduction of wood branch shredder
Wood chipper is mainly used for the efficient chipping for branches and green waste in areas such as parks and forest, the mobile type wood chipper specially used for outdoor working, convenient and easy to move.
Large wood chipper is the machine to make the small wood log, tree branch into chips.
Mainly used for paper making, edible mushroom, charcoal making, shaving board, high density board, medium density fiber board.
You can work with diesel engine and electric motor.
Specification
of wood branch crusher
Model

Power

Capacity

Application

Diameter of roller

Blades size

Speed

Machine size

Feeding hole size

500-3

22KW/30HP

1000-2000kg/h

Branch shredder

280mm

200mm(L)

2900r/min

2.2*1.6*1.8(

m)

300*200mm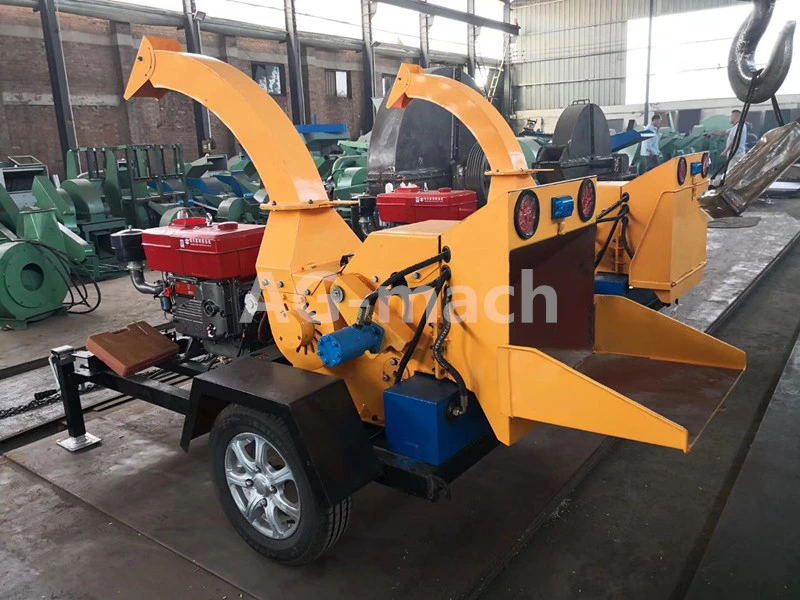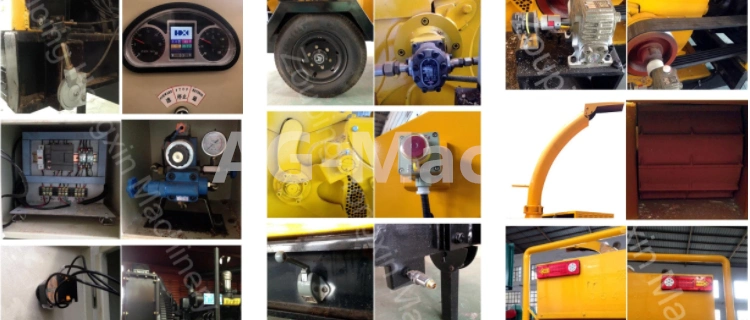 Product Technical Parameter
1.Low Shock And Noise
2.Change Color Upon Request
3.Match With Various Kinds Of Tractors
4.Have Hinged Feed Hoppers
5.Have 4 Double Sided, Hardened Tool Steel, Presharpened Rotor Blades and 1 Anvil Blade
6.A Diversity Of Raw Material
7.Low Power Consumption
8 .Used For Cutting Logs, Branches, Slab, Bamboo, Cotton Stalk, And Other No-wood Fiber Stem Into Small Chips Which Are The Essential Material For The Production Of Particle Board, Density Board, Paper Pulp And Biomass Raw Material For New Energy Industry
9.High Welding Processes And Surface Quality
10.Four Hardened Tool Steel Knives are designed to Draw Material into the Cutting Chamber, providing the Self Feeding Feature
11.Shear Bolt Protected, Direct PTO Drive provides Maximum Torque Transfer to the Rotor
Detailed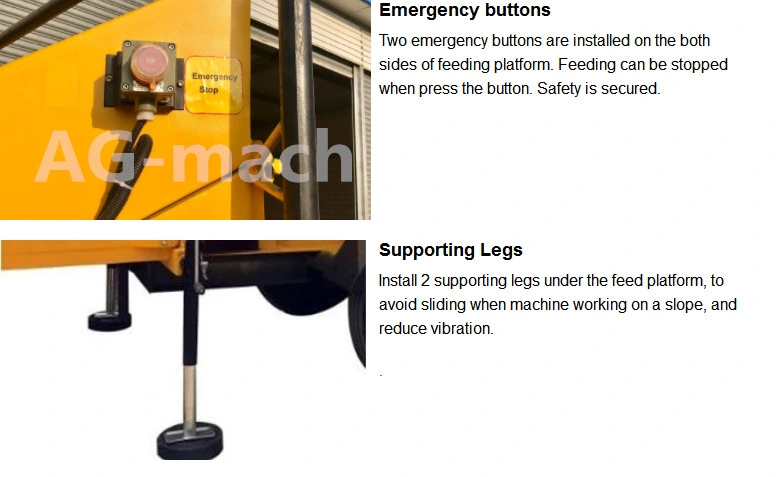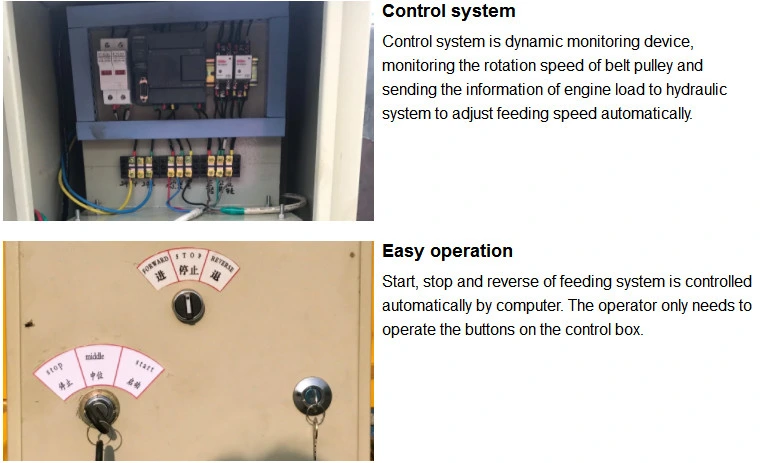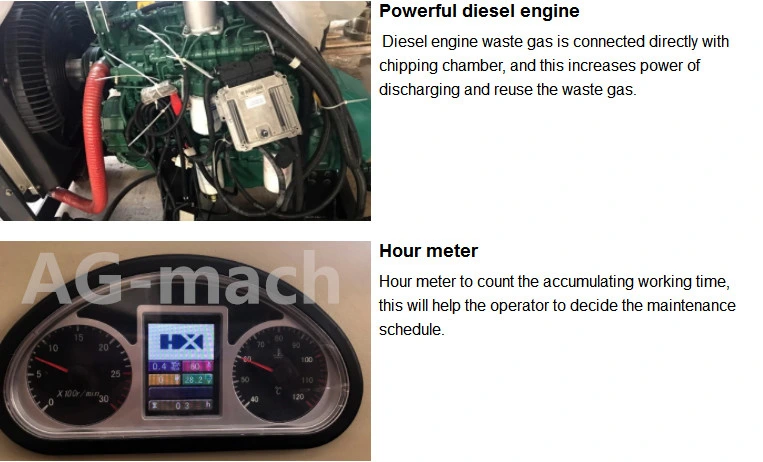 Application
1. The mobile diesel wood crusher is driven by diesel enginer power.
2. The mobile diesel wood crusher can be towed by vehicles to worksites.
3. It is convenient wood shredding equipment and for the recycling of tress branches after trimming.
4. This mobile diesel wood crusher is primarily used to chip branches, undersized logs, wood cutting debris and shrubs to prepare raw material for paper mill, MDF board factory, biomass power plant, organic fertilizer factory, and for landscaping job and tree care job.
5. This machine suitable in garden, forestry, trees along the road maintenance, parks, golf courses and other departments, mainly used for grinding various branches of tree pruning cut, after grinding can be used as mulch, garden bed base, organic fertilizer, edible fungi, biomass power generation, can also be used for production of high density board, shaving board, paper making industry.
Finished product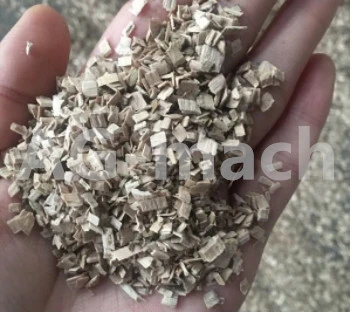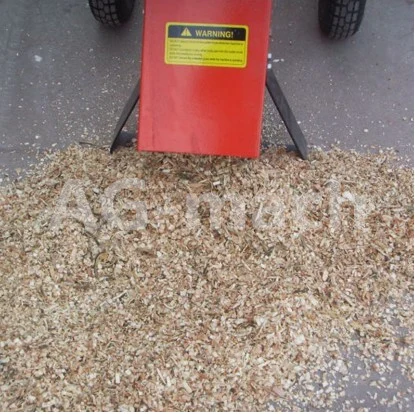 Package and Delivery